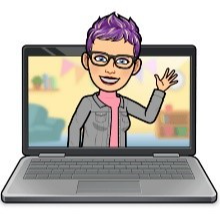 Missi Jones
Registration /Transporation/Buildings and Grounds Secretary

(856) 299-4250, ext 3074
(856) 299-0972 (fax)
mjones@pgcpschools.org
Transportation to and from school is available for students in the Penns Grove-Carneys Point Regional School District who meet the eligibility requirements. These requirements are based on the shortest walking distance from the students' residence to the school they are attending. In accordance with state law, N.J.S.A. 18A:39-1, transportation will be provided for the following students:
All elementary students who reside 2.1 mile or more from their assigned district school.

All middle school students who reside 2.1 mile or more from their assigned district school.

All high school students who reside 2.6 miles or more from the district high school.
Eligible students will be automatically assigned busing to and from the home address by the Transportation Office. Parents will be able to see their students' assignment on Genesis under the busing tab a week before school begins.
Alternate transportation to or from a babysitter or daycare center is available, provided the following requirements are met:
The student must be eligible for transportation from their home address first

All assignments are made on a to/from, 5 day a week basis. The students cannot receive alternate transportation any less than 5 days a week. Students are not allowed to switch buses for play dates, etc.

Alternate assignments are based on seat availability
Alternate address applications are available by contacting the Transportation Office. Please submit applications by August 1st of the school year. Applications received after that will be delayed by up to two weeks.
Alternate assignments busing is voided at the end of each school year and must be resubmitted each year if necessary.